My Story
Ed Nicholls Jr's interest in leadership began at a young age when he traveled with his mother to visit her family in New York City and attended an early presentation of the Walt Disney attraction "Great Moments with Mr. Lincoln." Young Eddie was moved by the audio-animatronic representation of Abraham Lincoln and his portrayal as a powerful speaker and man of great character. As he grew up, Ed showed an interest in studying from other great leaders.
Ed's interest in leadership led him to a career in municipal government and law enforcement spanning more than thirty years. During his career Ed continued to study leadership. He researched past and current leaders' practices, the qualities they demonstrated, as well as their contributions to society. Ed developed leadership training courses including courses in leadership, team building, strategic planning, and neighborhood leadership development. During his career Ed has presented professional instruction in classrooms and at seminars and conferences throughout California.
In 2008, Ed Nicholls Jr. retired from his government career and developed a leadership program entitled, "The Legendary Leadership Academy," which focuses on developing leadership skills in students of all ages. The Legendary Leadership Academy is an outgrowth of Ed Nicholls Jr's passion for inspiring the human spirit through the training and development of leadership skills within people, teams, and organizations.
Ed is married to his beautiful wife and partner Stephanie, who is a middle-school math teacher. He is also so proud of his grown children; Kaitie, a Supervising Insurance Adjuster, Jay, a Deputy Sheriff and Marine Corp Reservist, Ashley, a fourth grade schoolteacher, and Celeste, an Officer in the US Army. Ed enjoys traveling with his wife, spending time with family, and watching and playing sports, including senior softball and golf.
Learn More
---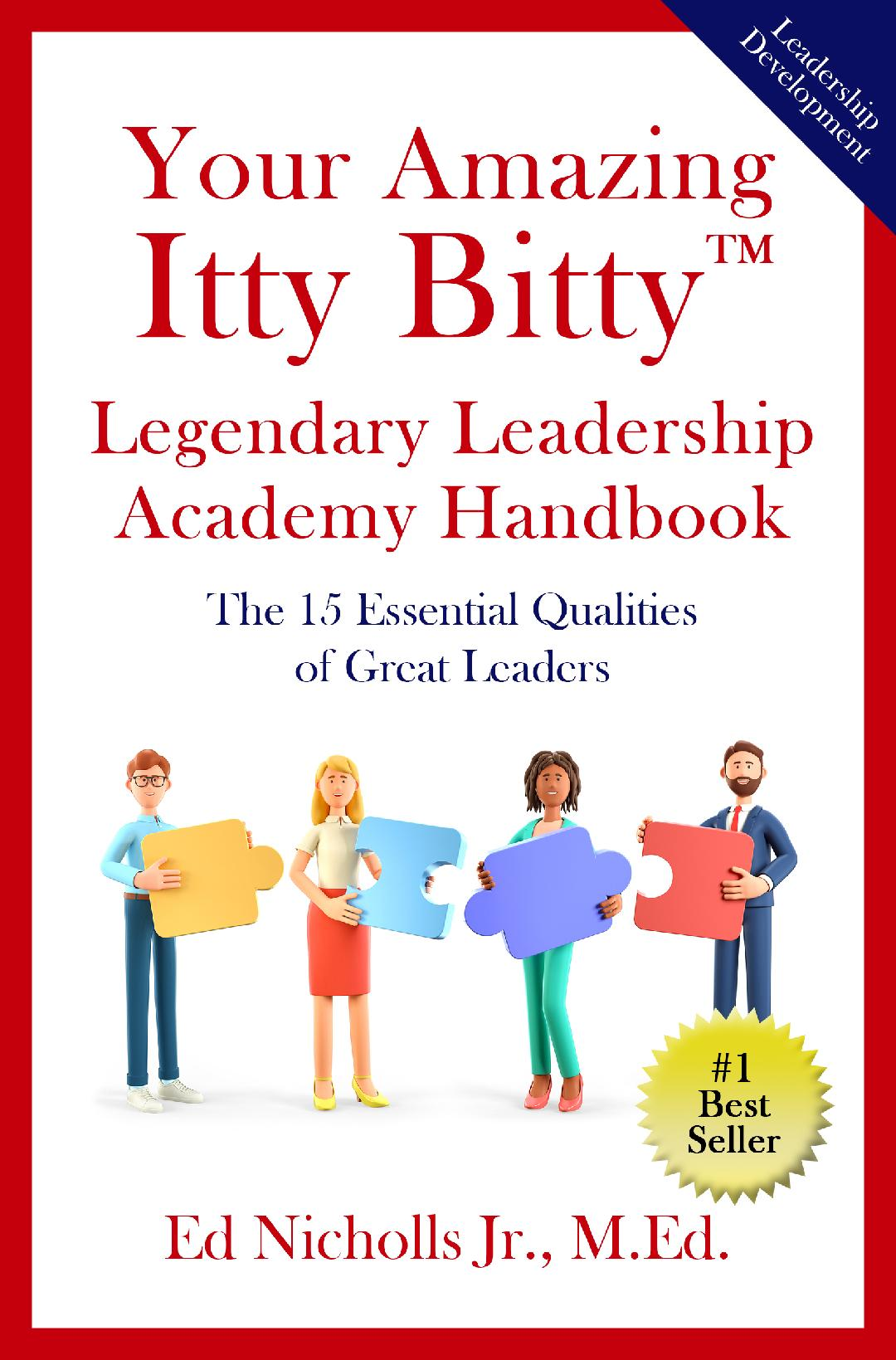 Legendary leadership academy handbook
This handbook will allow you to read and comprehend the Legendary Leadership message quickly and keep it with you always as you continue to grow in your leadership journey!
Proven methodology
The legendary leadership academy message has been around for more than 30 years.
Innovative
Crafted and updated throughout the 30 years of doing things "the right way".
Created with You in mind
Designed to inspire hope and motivate you to become your best self and live your greatest life!
Buy Now